DECIDE WHICH APPS AND OPEN ACCESS SITES ARE BEST FOR YOU
eRead Illinois featuring Axis 360 is a cooperative program with the goal of expanding access to e-books for Illinois residents. Check out five books at a time and never have to worry about late fees with automatic returns! Sign up with your library card and pin number. 
Download via Google Play or Apple Store.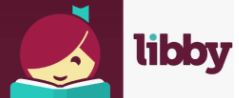 Libby is a free app that lets you borrow e-books, e-audiobooks, and magazines from our library. Sign up with your library card and pin number.
Download via Google Play or Apple Store.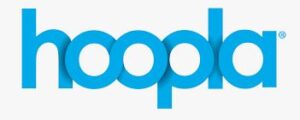 Hoopla is a free app that grants you access to e-books, audiobooks, movies, music, and the ability to stream free courses. Sign up with your library card and pin number.
Hoopla is available online and for Download via Google Play or Apple Store.
WEBSITES WITH OPEN ACCESS TO FREE E-BOOKS
Alliance Digital Media is an e-library catalog that is powered by Over Drive, the same service that powers Libby. 
Open Access Books is a free website with access to free academic and scholarly peer-reviewed books. The books and data are available at no cost to you. 
Project Gutenberg has over 60,000 e-books digitized and proofread by volunteers. This website offers free epub and kindle e-books available for download or you can read them online. 
DOAB is a community-driven discovery service that indexes and provides access to scholarly, peer-reviewed open access books and helps users to find trusted open access book publishers. All DOAB services are free of charge and all data is freely available.
Read free library books online: millions of books available through Controlled Digital Lending. Keep track of your favorite books! Organize your books using lists and a reading log. Digital shelves organized like a physical library.
Internet Archive is a non-profit library of millions of free books, movies, software, music, websites, and more.
More than 9,000 Open Access books from 100+ publishers, including Brill, Cornell University Press, De Gruyter, and University of California Press, are now available at no cost to libraries or users.
Taylor & Francis open access books are published across all subject areas, their strengths are in Society & Social Sciences and Humanities. They have also built collections in subject specific areas and collections for universities and funders who have a large amount of book content to open access.
LibriVox audiobooks are free for anyone to listen to, on their computers, iPods or other mobile device, or to burn onto a CD. 
Learn more about this non-profit and volunteer opportunities!